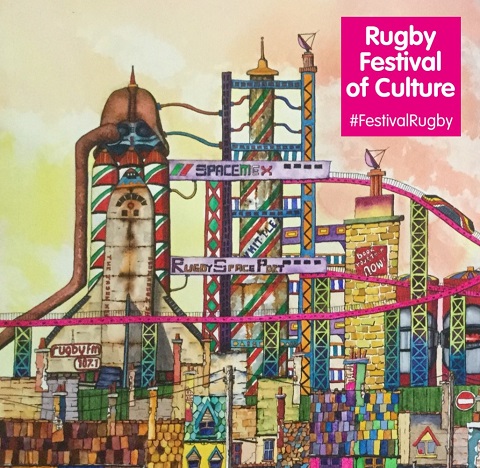 Believe it or not, Rugby Festival of Culture is now in its 9th year. The three week programme is running from Sunday 23 June until Sunday 14 July.
The Festival of Culture encompasses art, literature, music, film, dance, theatre and entertainment for all the family. Many events are free, others need to be booked in advance.
This year, 26 shops and cafes are taking part in the Festival of Culture Art Trail, which guides visitors around all of the participating establishments to see art and crafts on display. It promises to be a great way for both town residents and outside visitors to discover many of our great businesses.
For serious beer connoisseurs, there is the Real Ale Trail. Those who make their way around our incredible town tally of 17 cask ale venues will be in with a chance of winning prizes.
Of course, the Festival on The Close is a key part of the celebrations, with four days of music, dance, comedy and drama taking place on the iconic Rugby School site.
Here at Rugby First we would like to thank the Borough Council and Rugby School for their cooperation and extend our gratitude to all of the sponsors, plus of course all those businesses and individuals who help play a part in making the Festival of Culture happen.
For a full view of programme listings visit Rugby Town website's events pages.