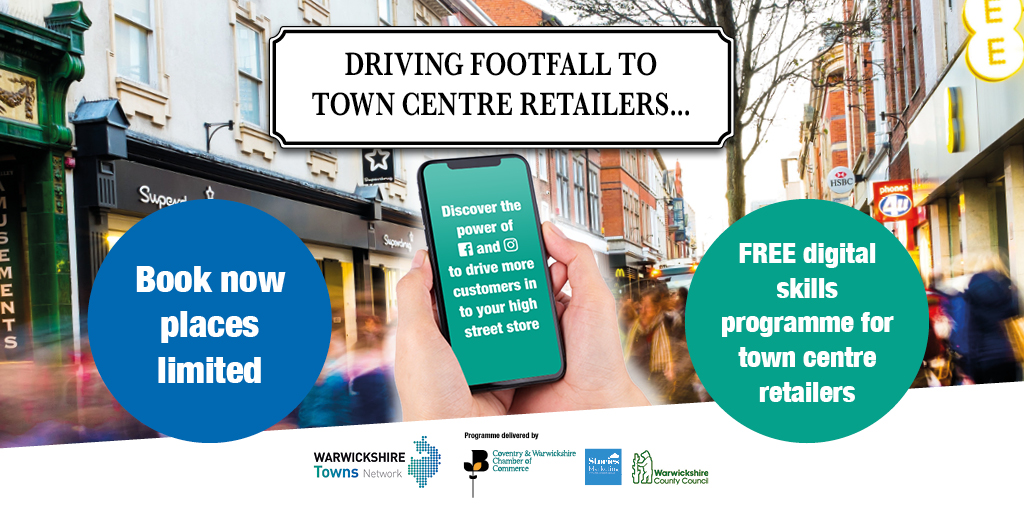 Independent town centre retailers are being offered free social media training in a new initiative from Warwickshire Towns Network, Coventry & Warwickshire Chamber of Commerce and Warwickshire County Council.
Over three workshops you can learn how to master Instagram and Facebook, develop your experiential retail, tailor your digital marketing plans and ultimately drive footfall to your business.
Stories Marketing will be delivering three Digital Town workshops in Rugby. The first Instagram and Facebook starts on 29 January. Followed by Experential Retail on 12th February and The Digital Future on 25th March. All will be hosted at Oxygen Graphics in Albert Street and the sessions run from 9.30am – 1pm.
Places are limited register your interest today at http://towncentres.eventbrite.com or call 024 7665 4321 (option 3) to book.